Chairman's Message- Mr. KAILASH PRASAD AGARWALLA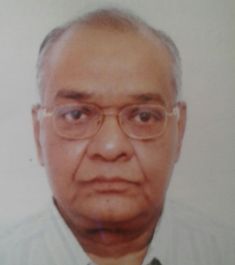 My hearty greetings to all the members of Dhanbad Public School family.

In its glorious span of 28 years, Dhanbad Public School has combined talent and hardwork and nurtured the young minds.
Continuous improvement in infrastructure has always been the core concern of Shiksha Vikas Trust. We are trying to acquire the land adjacent to Dhanbad Public School so that the existing grounds of Dhanbad Public School are expanded. We shall be able to provide more area for games and sports. Apart from improving infrastructural facilities, our vision is to provide students with such an academic environment that they pursue both academic and personal experience.

The security and safety of our students is paramounts. We have already taken initiatives to ensure a safe school experience for our young learners.

We shall maintain thehighest standard of safety in Dhanbad Public School.
Our emphasis is on imparting quality education, stimulating the students to discover the natural talents and simultaneously accelerating their academic progress. With your active participation we are able to accomplish our goal.